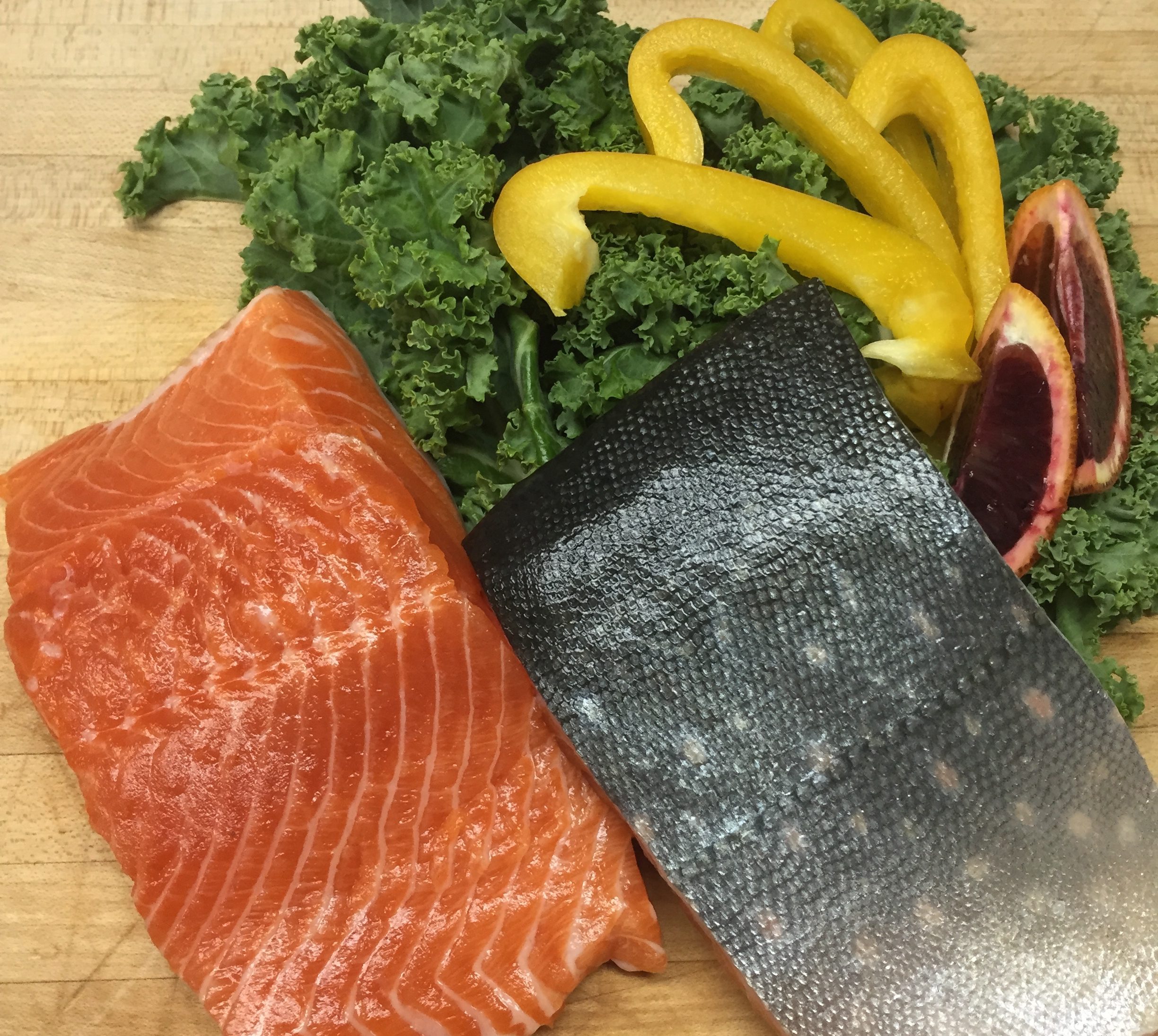 Prep Time: 10 minutes
Cook Time: 4-5 minutes
Total Time: 15 minutes
Serves: 4
Rice pilaf

Roasted seasonal veggies

Grilled romaine

Crusty bread

Simple garden salad
The flavor of Arctic Char is very similar to both Salmon and Trout. As such, you can typically sub either of these fish for it in your favorite recipes! 
Arctic Char can live in both freshwater and saltwater conditions. Each environment produces a different colored fish. Freshwater Char typically have deep red colored bellies while saltwater Char are usually silver in color – similar to Salmon. 
4 small oranges
1 lemon
1 TBSP honey
3 TBSP olive oil, divided
4 (4-oz) fillets of Arctic Char
1 TBSP chopped parsley
2 TBSP minced chives
1 TBSP neutral oil
1 pinch flaky sea salt
1: Place your broiler rack to 3 inches from the broiler. (If your broiler rack doesn't reach that high you may want to use an upside down baking sheet to assist in making up the difference.) Preheat your broiler on high.
2: Juice all the citrus into a small bowl. We recommend a combination of different oranges and lemons but you can also just use orange juice.
3: In a large bowl combine 1 TBSP citrus juice, honey and 1 TBSP olive oil. Whisk to combine and place your Arctic Char filets flesh side down in the marinade. Coat evenly and let sit for 4-5 minutes.
4: Combine the remaining citrus juice, olive oil, chopped parsley and minced chives in a bowl. Add a pinch of salt to taste and whisk to combine. It should look similar to salad dressing but should not be emulsified.
5: Prepare your baking dish by rubbing a thin coat of neutral oil on it. Alternately you can use parchment paper. Place your Arctic Char filets onto the baking dish (no need to pat off the marinade) and place in the oven.
6: Pay close attention to ensure the broiler is not burning the fish. Remove after 4-5 minutes and check to see that it is completely cooked.
Serve alongside the citrus dressing and enjoy!