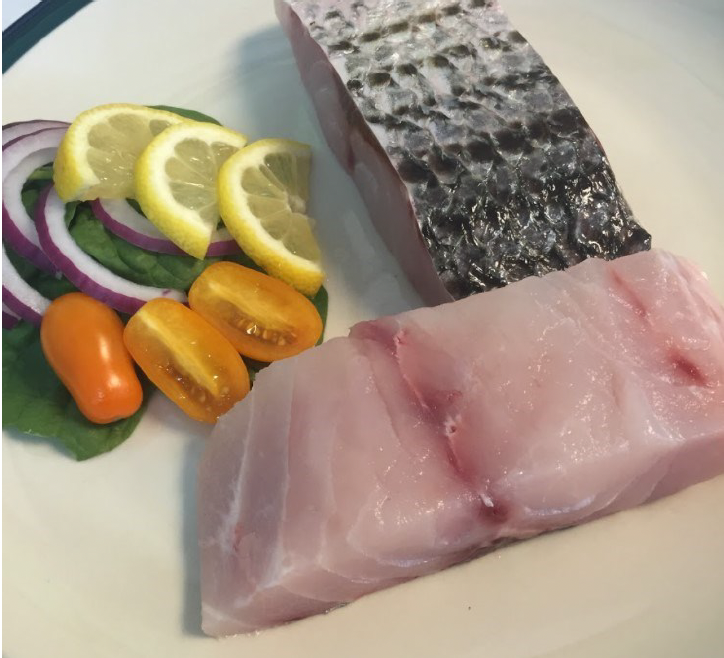 Prep Time: 15 minutes
Marinate Time: 1 hour
Cook Time: 20 minutes
Total Time: 2 hours 35 minutes
Serves: 4
Additional Accompaniments
Noodles (or zoodles)

Roasted potatoes

Grilled veggies

Simple garden salad

Lemon and garlic rice

Oven baked fries (or sweet potato fries)

Mashed butternut squash

Sautéed seasonal veggies
2-4 (8oz) Striped Bass Fillets
1/2c Extra Virgin Olive Oil
1/2c Cilantro, chopped
2 cloves Garlic, chopped
2 Limes, juiced and zested
Salt and Pepper (to taste)
1: In a large bowl combine your olive oil, lime juice, lime zest, cilantro and garlic. Add salt and pepper to taste.
2: Take your striped bass fillets and with the tip of a paring knife, make three diagonal slits through the skin of each fillet.
3: Place each fillet in the marinade, one at a time, and turn to coat each side of the fish. Once the bass is completely coated in the marinade, cover and place in the refrigerator for at least one hour.
4: Heat your grill to medium high heat.
5: Place the striped bass on the heated grill and cook for about 8 minutes on each side, or until the fish starts to flake easily.
6: Plate and enjoy!