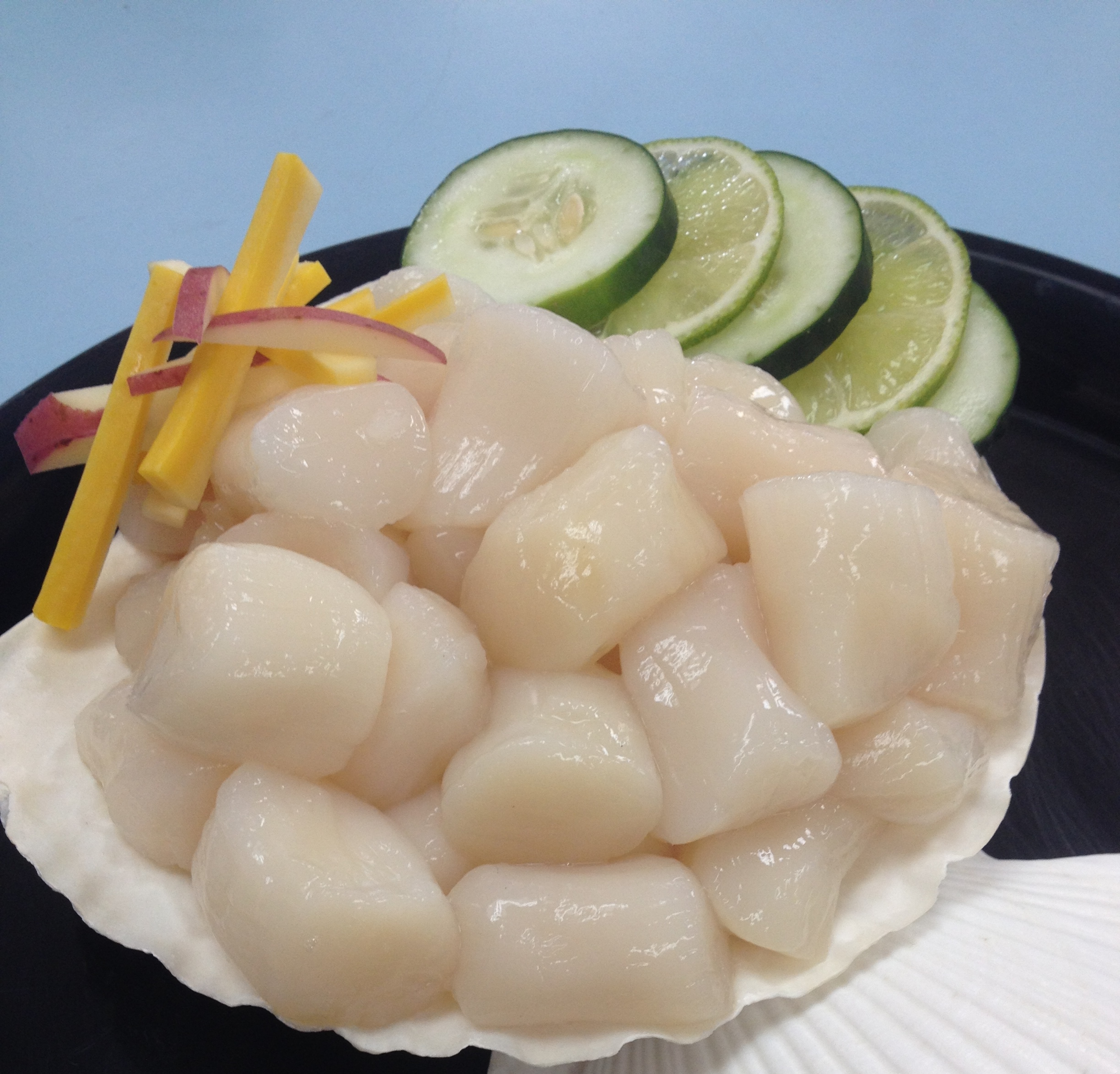 Prep Time: 15 minutes
Cook Time: 4 hours
Total Time: 4 hours 15 minutes
Serves: 6
We suggest serving this alongside plantain or tortilla chips. Additionally you could serve this wrapped in lettuce leaves alongside rice and jicama.  
Ceviche also makes a great starter when served before steak or grilled meats. 
Bay Scallops are sweeter, more tender and 1/3rd the size of sea scallops. They are only found in cold, shallow waters. Peruvian bay Scallops are sustainably farm-raised in Sechura Bay, Peru. Divers will harvest the scallops from the sea floor, causing no damage to the environment and with no by-catch of other unwanted species. These scallops are considered golden nuggets of the sea and the highest quality among all scallops.
1 LB Peruvian Bay Scallops
1 cup lime juice
1/4 cup red onion, minced
1 bell pepper, chopped
4 scallions, chopped
3 TBSP aji amarillo (substitute chili powder)
2 TBSP cilantro, finely chopped
salt & pepper to taste
1: In a large bowl, combine the lime juice and aji Amarillo or chili powder. Whisk until it is completely blended.
2: Next add your onion, scallions, bell pepper and cilantro. Mix thoroughly.
3: Season you scallops generously with the salt.
4: Toss the scallops into the lime mixture you created and cover.
5: Place the scallops and lime mixture in the refrigerator for at least 4 hours, until the scallops are cooked and no longer raw by the acid of the mixture.
6: Serve as an appetizer or along side your meal. To add a little flare, serve with plantain chips.